The Future of Work is Hybrid
A webinar on improving transition to a working model we've never experienced at this scale.
Thursday, February 17th
2 – 3 PM CST
Join our Leadership Consultant & Strategist, Tiffany Prince, as she talks about how organizations can thrive during this time of change to build high-performing teams and reduce turnover.
Register Now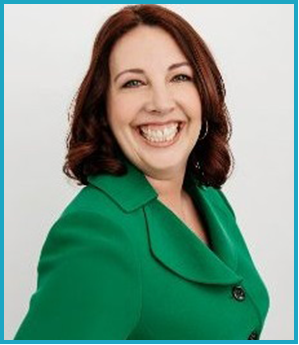 Tiffany Prince, internationally renowned speaker, consultant, coach and owner of Prince Performance LLC, provides training/ facilitation, change management techniques and business strategy processes to a range of companies and industries. She has first-hand knowledge of Technology, US Federal Government, Financial Services and Healthcare sectors. She has designed and coached international development and change programs in the US and EMEA region, working with Fortune 500 companies.
In her book, Top of the Mountain Leadership: The Future of Performance and Productivity in a Technology Changing World, she shares insights into navigating leadership styles for greater business impact, how to overcome leadership challenges, how to build agile workforces for future, how to drive vision and innovation through diversity and inclusion.
EXPLORE SPEAKING SERVICES
What does transformational leadership look like in today's global economy?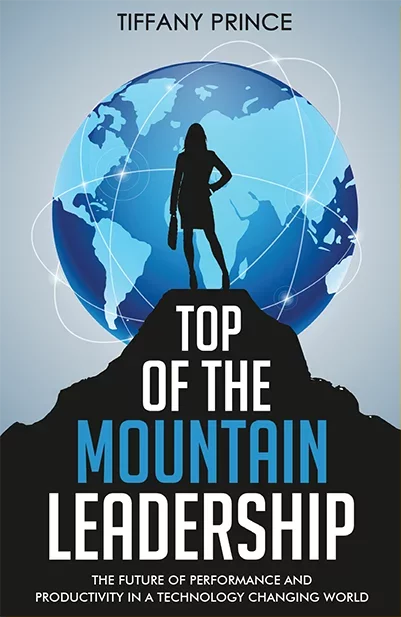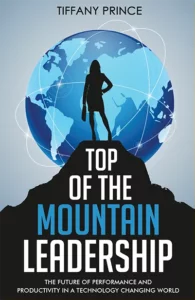 Leaders with strong soft skills are increasingly important during this time of accelerated technology enhancement and shifts in globalization. Discover the best ways to prepare teams and leaders at all levels to build and sustain high-performing teams.
Buy Now
The Future of work. Solutions, strategies and resources.
The post-pandemic world of work is changing. While some jobs will be lost—and many others created—almost all will change. Four Chicago-area executives on the frontlines of the workplace evolution shared their research, insights and ideas that are shaping the future of work—and what business leaders should anticipate for their organizations.
View More
"Tiffany was great in boiling down the challenges to three main topics on which we worked together during our sessions in a trusting environment, which she created right from the start. Our exchanges were fruitful and targeted individually to my situation and helped me almost instantaneously to apply new techniques in my day-to-day operations."

Director of Global Expansion, Capsim Management Simulations, Inc.
"Tiffany Prince is best known for her skills as a team-builder, facilitator, trainer and speaker, and this book clearly leverages those strengths. Top of the Mountain Leadership provides a unique perspective on the challenges and opportunities facing leaders today. This book is timely and well-written, and is definitely a worthwhile read."

Book Reviewer
"I was extremely fortunate to have Tiffany take over an outsourced global training project. By leveraging her wealth of experience in global business operations, training program management, service vendor management, and most importantly client- and stakeholder management to the project, Tiffany earned well-deserved accolades from the various international project team members with whom she routinely collaborated. Any organization looking for Learning & Development leadership grounded in extensive experience and well-honed skills would be fortunate to have Tiffany as their consulting partner."

Senior Organizational Learning & Development Leader at an international Biopharma company
"I really enjoyed this thoughtful and well organized leadership book. Ms. Prince addresses the question of what successful leaders are like given the backdrop of four current trends: low unemployment, D&I, globalization and rapid technology change. I loved the concepts of upskilling, creative tension and skills gap analysis. Ms. Prince relies on her own experience, interviews with corporate leaders and studies done in the field to draw her conclusions. I finished this book with many practical, actionable behaviours to improve my focus and develop my leadership style."

Book Reviewer
"Tiffany develops strong relationships and has the proven ability to grow with her clients by establishing credibility and responding to their needs. I could always depend on Tiffany."

Product Manager
"In Top of the Mountain Leadership, Tiffany Prince gives her unique perspective on the concept of transformational leadership. The author helps readers understand technological advancements and their current and potential impacts on organizations and changing leadership requirements. Prince also discusses her unique leadership style framework and how it can be used to build, develop, and grow highly diverse, inclusive, and successful teams. Whether you're interested in developing your own future-proof leadership skills, or want to build an effective and successful team of leaders, this book and the author's consultation can certainly help guide your journey."

Book Reviewer
Would you like some insights, offers, and interesting stories from the Top of the Mountain Leadership?
Subscribe Today – It's free!
SUBSCRIBE NOW